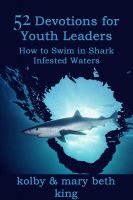 52 Devotions for Youth Leaders
by

Kolby & Mary Beth King
Be challenged and encouraged by 52 devotions created specifically for youth leaders. Whether you lead a youth group or a youth Sunday School class, these devotions will help keep you on track with your purpose in working with students. Each devotion includes a story, verses to reflect on and challenges to remember.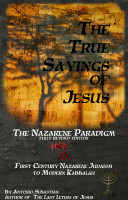 The True Sayings of Jesus: the Nazarene Paradigm
by

Antonio Sebastian
Time and the Christian Church have left us precious little of the Jewish Jesus but contrary to a popular misconception, what we do have forms a coherent philosophical whole that can be traced all the way from first century Judaism to modern Lurianic Kabbalah. For many people this book presents a radical idea, the unique profundity of the words of the Jesus of history.
Related Categories