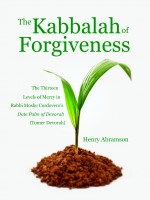 The Kabbalah of Forgiveness
by

Henry Abramson
The Kabbalah of Forgiveness is a translation of the first chapter of Rabbi Moshe Cordovero's classic work Date Palm of Devorah (Tomer Devorah) with a commentary by Dr. Henry Abramson. Emerging from the 16th-century Safed Circle of Jewish mystics, this book earned a rare exception to the centuries-old ban on the study of Kabbalah by students under 40 because of its profound ethical value.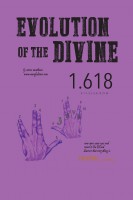 Evolution of the Divine
by

Steve Matthews
This technique will open your mind to a new, exciting view of Kabbalah, the divine sequence, and the mystical Tree of Life. Demonstrating with the first 10 numbers of the Divine Proportion, a sequence of creation reveals itself, a scale of all that makes the fabric of our multiverse/universe an evolution of the divine. "Now, open your eyes and count to 10."
Related Categories