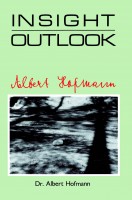 Insight Outlook
by

Albert Hofmann
Dr. Albert Hofmann, one of this century's greatest minds, offers a lifetime of insights, observations, and discussions. He leads us on an exploration of reality perception, where our newly discovered insights are drawn into intellectual meditation. Reality is approached as a combination of subjective and objective truths, which must be unified for ultimate awareness.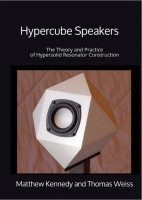 Hypercube Speakers
by

Matthew Kennedy
In 1980 we received US Patent 4,231,446 (Resonating chamber) for a loudspeaker cabinet derived from 4-dimensional geometry. It provided better bass, lower distortion,and omnidirectionality with standard components. It never made us rich, and now that the patent has expired we are publishing this book so that anyone can learn how to construct their very own hypercube speakers. Fact, not fiction!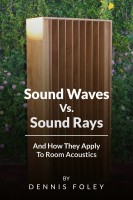 Sound Waves Vs Sound Rays And How They Apply To Room Acoustics
by

Dennis Foley
Sounds are made of waves and rays. Those are the two basic kinds of energy we're dealing with. Long waves, short rays and we need to really understand those two types of energies before we go any further with acoustics. So if you want to get good sound in your room, you need to grasp these fundamentals and apply the correct treatment to solving your problems. And in this book I'll show you how.