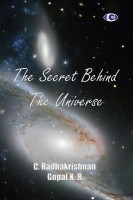 The Secret Behind the Universe
by

C. Radhakrishnan
A unique book which deals with both physics and ancient eastern philosophy to describe areas in cosmology where science cannot explore alone. The physics part attempts to explore the secrets behind various phenomena like matter waves, gravitation, dark matter, Higgs boson and virtual particles; the second part is deep discussion into vedantic knowledge of cosmology as outlined in the Upanishads.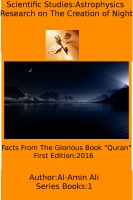 Research On The Creation Of Night
by

Al-Amin Ali
This Booklet is a Research on the Creation of Night. Scientists around the world have done several researches on the subject of "Light" but I have never seen any document or book on the "Night". I have found information on the creation of Night from the Glorious Book "Quran" . Quran is not a scientific book but it's a book of signs.
Related Categories