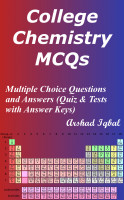 College Chemistry MCQs: Multiple Choice Questions and Answers (Quiz & Tests with Answer Keys)
by

Arshad Iqbal
College chemistry multiple choice questions has 1410 MCQs. College chemistry quiz questions and answers pdf, MCQs on organic chemistry, basic chemistry, atomic structure, chemical formulas, chemical equations, gas laws, Charles's law, Boyle's law, inorganic chemistry MCQs with answers, chemical science, chemical reactions, chemical bonding, liquids and solids MCQs & quiz for SAT/ACT/GAT/GRE/GED.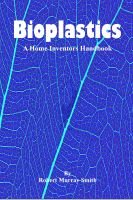 Bioplastics - A Home Inventors Handbook
by

Robert Murray-Smith
(4.00 from 1 review)
Bioplastics is one of those areas that the home inventor has the advantage. The raw materials are cheap, readily available and easy to work with. There has been relatively little study done so far as the field is still quite new and there are a significant amount of discoveries to be made. This book is to help you get there with lots of recipes, starting points and where to go from there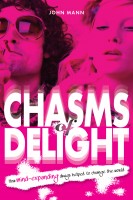 Chasms of Delight
by

John Mann BSc
Chasms of Delight is rooted in chemist John Mann's fascination with psychedelic, narcotic and euphoriant drugs. He sets out a colourful history of their discovery and use, telling the story of mind-altering drugs, their contribution to the work of poets and artists, the iniquities of the drug trade and the popular use of drugs in the 60s and 70s.