Basic Electronics - Book 2
by

Paul Daak
Basic Electronics Book 2 continues from where Book 1 left off. Many standard electronic components have stood the test of time and continue to play a major role in the industry. This book covers some of the more common components and discusses their practical uses. Like Book 1 this book has numerous charts and diagrams. Sample project diagrams are also included that utilize these components.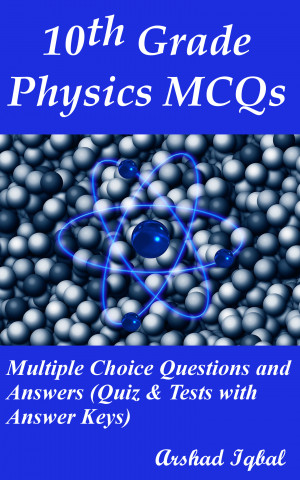 10th Grade Physics MCQs: Multiple Choice Questions and Answers (Quiz & Tests with Answer Keys)
by

Arshad Iqbal
10th grade physics multiple choice questions has 373 MCQs. Grade 10 physics quiz questions and answers pdf, MCQs on nuclear physics, refraction of light, electronics devices and circuits, current, electricity, information and communication technology, electrostatics, atomic physics MCQs with answers, geometrical optics, sound and waves, electromagnetism, simple harmonic motion quizzes and MCQs.