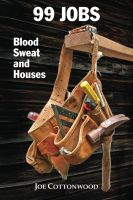 99 Jobs: Blood, Sweat, and Houses
(5.00 from 1 review)
Joe Cottonwood repairs homes. With each job, he enters somebody's private world. Revealing a life. Or changing it. Joe has worked as a carpenter, plumber, and electrician for most of his life. Here's blue collar writing, finely crafted, about good hard work—and some bad work, too. Ninety-nine stories that are gritty, funny, wise. And always deeply humane.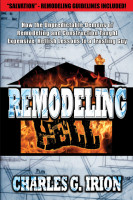 Remodeling Hell
(5.00 from 1 review)
Remodeling Hell includes a Salvation Guide packed with money-saving tips and lessons learned about the home remodeling process. The book contains often hilarious, but always valuable lessons of what to do and what NOT to do when building a new or remodeling an existing house. Readers will benefit from author Charles Irion's journey as he endeavored to build his dream house.