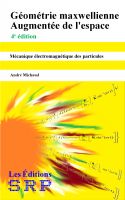 Géométrie maxwellienne augmentée de l'espace
by

Andre Michaud
Modèle fondé sur la causalité conçu pour intégrer tous les cas non résolus par la Relativité Restreinte et la Relativité Générale en intégrant un effet relativiste dans les nucléons qui n'est pas pris en compte par ces théories, et qui réconcilie la Mécanique Quantique avec la causalité.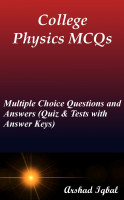 College Physics MCQs: Multiple Choice Questions and Answers (Quiz & Tests with Answer Keys)
by

Arshad Iqbal
College physics multiple choice questions has 580 MCQs. College physics quiz questions and answers pdf, MCQs on modern physics, applied physics, scalars and vectors, nuclear physics, work power and energy, atomic absorption spectroscopy, Newton's law of motion, current electricity, thermal physics MCQs with answers, electromagnetic induction, electromagnetism, electronics, fluid dynamics MCQs.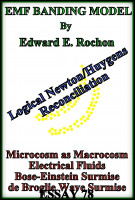 EMF Banding Model
by

Edward E. Rochon
New model of EMF proposed. Bands of particles in increments produce frequency effect. Atomic particles can move from solid to liquid or gaseous states as regular elements can. Offer ideas on how light acts as particle and produces wave effects. This updates my UFT essay and modifies my wave-vector particle surmise. Goes back to fluid concept for electricity. Offers some experiments to do.