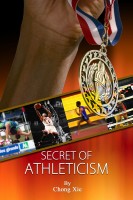 Secret of Athleticism
by

Chong Xie
(5.00 from 1 review)
Chong Xie extensively delves into the success formula of elite athletes and their outstanding performances using a unique yet practical approach that has never been documented before. The book combines the elements of science, science fiction, real life application and ground breaking discovery to give the reader the true secret of athleticism in an easy and understandable way.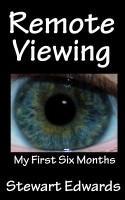 Remote Viewing My First Six Months
by

Stewart Edwards
I decided to try remote viewing to see if there was anything in it, and whether I could do it. So for six months I read, interacted and tried, and this book shows the real life results for a beginner who has self learnt as best he can the techniques once used and now declassified by the US military. Are my results amazing? No. Am I now convinced that remote viewing works? Yes.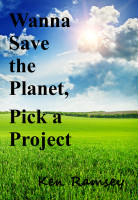 Wanna Save the Planet, Pick a Project
by

Ken Ramsey
Want to save the planet? Want to take on a new project, one that might make a difference across the entire globe? The insights presented here will provoke new considerations, possibly spur innovations and conceivably help mankind. Technologies that are explored range from "Planetary Sustainability" to a possible method for identifying the "Theory of Everything" and from "Cheap Access to Space,"