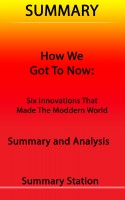 How We Got to Now: Six Innovations That Made The Modern World | Summary
by

Summary Station
While inventions are exciting, it is important to remember that the innovations in this book belong to everyday, normal life, not science fiction. Johnson details several groundbreaking yet simple inventions (air-conditioning, a glass of clean drinking water, etc.) that utterly changed our lives, and how these changes further inspired more ingenuity and occurrences.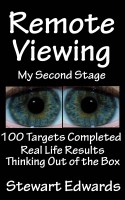 Remote Viewing My Second Stage
by

Stewart Edwards
(2.00 from 1 review)
If you are new to Remote Viewing you might find this book about my own learning journey to be a useful signpost. If you are a scientist you might find the data provided on my sessions helpful. This book will not teach you how to remote view, that is a job for the experts, but offers a real life example of what one person can achieve. I explore commercial applications and include a challenge.