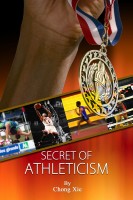 Secret of Athleticism
by

Chong Xie
(5.00 from 1 review)
Chong Xie extensively delves into the success formula of elite athletes and their outstanding performances using a unique yet practical approach that has never been documented before. The book combines the elements of science, science fiction, real life application and ground breaking discovery to give the reader the true secret of athleticism in an easy and understandable way.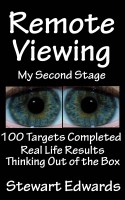 Remote Viewing My Second Stage
by

Stewart Edwards
(2.00 from 1 review)
If you are new to Remote Viewing you might find this book about my own learning journey to be a useful signpost. If you are a scientist you might find the data provided on my sessions helpful. This book will not teach you how to remote view, that is a job for the experts, but offers a real life example of what one person can achieve. I explore commercial applications and include a challenge.