Quantum Horizons
by

Elizabeth Donavan
This book is a collection of different articles I have written over the years. As opposed to a novel, this one is both science as well as speculation, and has a lot of graphics as well as photos. It deals with Alternative Energy, Gravity control and how to generate it (kiddies, don't do this at home) as well as an extensive bibliography that consists of many papers in my library.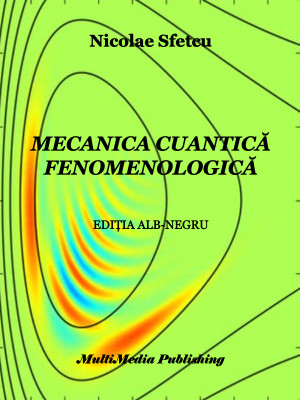 Mecanica cuantică fenomenologică
by

Nicolae Sfetcu
O introducere la nivel fenomenologic, cu un aparat matenatic minimal, în mecanica cuantică. Un ghid pentru cine dorește să înțeleagă cea mai modernă, mai complexă și mai neconformă disciplină fizică, un domeniu care a schimbat fundamental percepțiile oamenilor de știință despre Lume.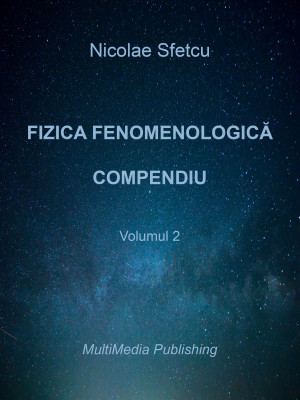 Fizica fenomenologică - Compendiu - Volumul 2
by

Nicolae Sfetcu
Un compendiu care se dorește a fi exhaustiv pentru domeniul fizicii, cu accent pe explicarea fenomenelor și aplicațiilor practice. O carte pentru studiul personal, concisă și ușor de citit, care clarifică aceste teorii ale fizicii, cel mai important domeniu al științei pe care se bazează toate celelalte abordări teoretice și explicații ale fenomenelor științifice.