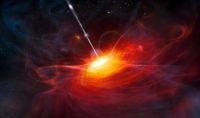 Supermassive Black Hole At The Center Of Cosmology
by

Jamal Shrair
A supermassive black holes exists, but not in the center of our galaxy or any other galaxy. It exists here on the face of the Earth -precisely in our cosmology textbooks. This supermassive black hole sucks any new ideas that would advance human knowledge of the universe and contribute to scientific progress and social development.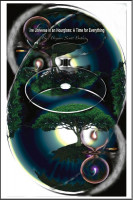 The Universe in an Hourglass: A Time for Everything
by

Bryan Scott Butler
(3.33 from 3 reviews)
This book is the Theory of Everything: infinity, Universal Truth, mathematics, science, time, nothingness, and origins. All theories should have a consistent fellowship with one another, which provides undeviating, unwavering and unfailing reliability. In principle, the outcome of every experiment is predictable. Given that there are only so many possible outcomes, understanding is certain.