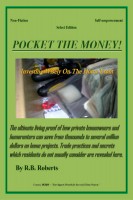 Pocket The Money! - Investing Wisely On The Home Front
by

RB Roberts
"Pocket the Money!" encompasses a reasonable array of vital tips and technique about how you, as an American homeowner/homerenter, can successfully implement your home projects at minimal expense, achieving maximal results and savings of from several thousands, hundreds of thousands, and millions of dollars.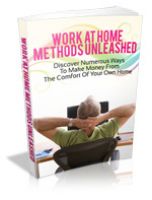 Work From Home Methods Unleashed
by

Sujit Jadhav
Home business is the way the globe is going to go in the close future. Gone are the days when individuals knuckled down over their office desks. This is the age where the conception of career liberalization is truly going to gain ground. Are you going to be a piece of it as early as you are able to or are you going to hold off and watch till everybody has tried it out first?