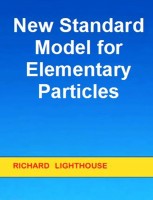 New Standard Model for Elementary Particles
by

Richard Lighthouse
Revision 2A - This short technical paper presents a new standard model for Elementary Particles. All elementary particle masses are related by simple math. This math is similar to the math used for wifi signals and it is called 1024-QAM. The 1024-QAM table graphically displays how all elementary particles are related, similar to the Standard Periodic Table in Chemistry.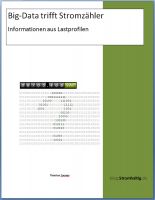 Big Data trifft Stromzähler
by

Thorsten Zoerner
Smart Meter haben eine immer höhere Verbreitung, doch welcher Nutzen kann aus den Zählerinformationen gewonnen werden. In diesem Werk werden die Möglichkeiten zur Analyse der Daten aus verschiedenen Rollen Betrachtet: Stromkunde, Energieversorger und Messtellenbetreiber. Es werden beispielhafte Auswertungen vorgeschlagen, die aus Smart Metern erstellt werden können.