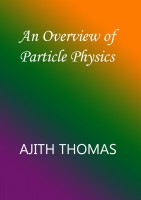 An Overview of Particle Physics.
by

Ajith Thomas
(4.50 from 2 reviews)
One of the prominent research areas , which have gained a lot of attention of the scientific community as well as of the general public is about the study of the basic structure of matter. 'Elementary particle physics' as it is called is a balancing act of theoretical predictions and experimental confirmations.