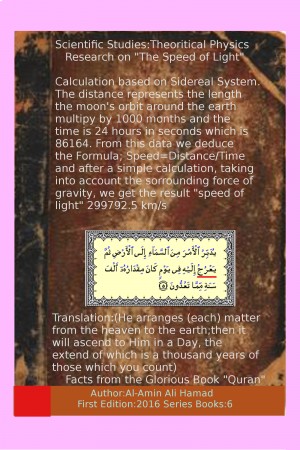 Research On "The Speed Of Light"
by

Al-Amin Ali Hamad
The booklet is on two Ayaats from the Quran. Both of these Ayaat hints on the existence of other types of energy exceeding light and this energy can either be in our solar system (in the universe or universes) and some aspects of the structure of the universe. We deduce the existence of timeframes and differences. Allah gave us tools and it's our duty to continue researches.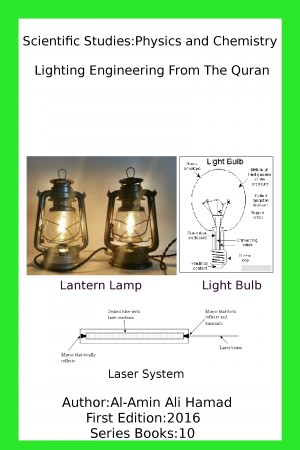 Lighting Engineering From The Quran
by

Al-Amin Ali Hamad
This eBook deals with a message from Allah which is The Guidance (Knowledge) in the heart of the believer in its purity and clarity is likened to a lamp in transparent and jewel-like glass, and the Qur'an by which it is (heart) guided is likened to good, pure, shining oil in which there is no impurity or deviation. But rhetorically there is a mention of science of lighting to be discovered later.