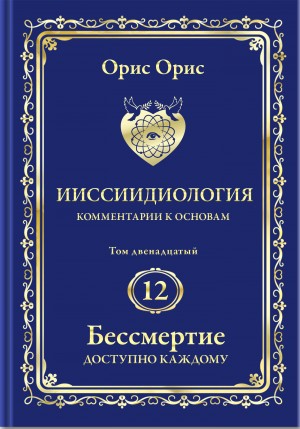 Ииссиидиология. Ноовременная динамика Универсального Фокуса Самосознания. Том 12.
by

Oris Oris
12-й том посвящён разнообразию Форм проявления Самосознания в бесконечном разнообразии Миров. Скажите, что Вы знаете об универсальных свойствах Пространства и Времени? Об иллюзорности нашего с Вами существования? О Сути «развития» каждой «личности»? Не просто ответить на любой из этих извечных вопросов. Но Орис, со всеми возможными деталями и подробностями, продолжает отвечать не только на них...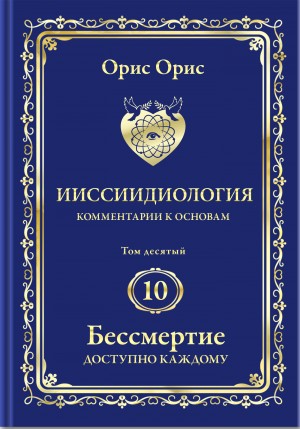 Ииссиидиология. Основополагающие принципы бессмертия. Том 10.
by

Oris Oris
В этой книге Орис подробнейшим образом продолжает отвечать на самые сокровенные и фундаментальные вопросы космического и человеческого существования: о земных и вселенских судьбах, о природе жизни и смерти, о душе и Боге, о добре и зле, о наших отношениях друг с другом, о природе Пространства-Времени и о том, как образуется вся видимая и невидимая нами реальность.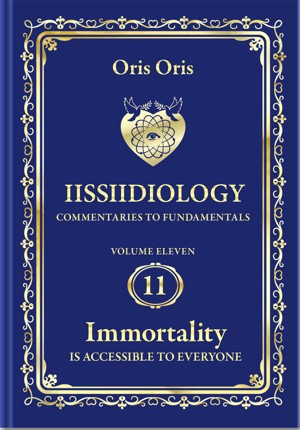 Immortality is accessible to everyone. Vol 11
by

Oris Oris
Oris describes in detail functioning of Formo-Creators of the brain, how the memory is accessed, how biological structures of the brain are associated with energy-information structures of Self-Consciousness, how various Self-Consciousness Levels are differentiated and reprojected at the moment of so-called "Death".