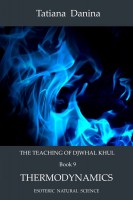 The Teaching of Djwhal Khul - Thermodynamics
Ideas for this book were transferred by the Himalayan Teacher Djwhal Khul. Here we talk about issues of thermodynamics. And first of all we will explain what in our view a physical concept of temperature is.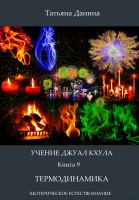 Учение Джуал Кхула - Термодинамика
Идеи для этойкниги переданы гималайским учителем Джуал Кзхулом. Здесь мы рассказываем о вопросах термодинамики. И в первую очередь объясняем, чем с нашей точки зрения является такое физическое понятие, как температура.