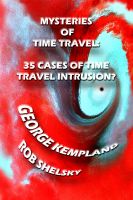 Mysteries Of Time Travel: 35 Cases Of Time Travel Intrusion
by

Rob Shelsky
Discover the Mysteries of Time Travel, and explore 35 true cases of: - The incredible Map of the Creator, a 120-million-year-old, aerial map - The 500- million-Year-old hammer - An ancient atomic war still making people sick today - Weather control experiment that killed 35 people in England - Ancient, micro-sized objects found in Russia - And so many more mysterious cases of time travel!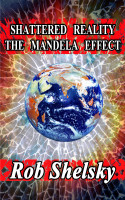 Shattered Reality The Mandela Effect
by

Rob Shelsky
Can we rely on our memories? Is the past changing? Is "someone" interfering with our timeline, and if so, who and why? Rob Shelsky delves into all these issues and many more in his latest book, Shattered Reality The Mandela Effect. A word of warning; if you prefer to believe in a safe, unchanging reality, then this book might not be for you!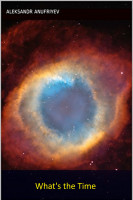 What's the Time
by

Aleksandr Anufriyev
Is it even possible?! To travel in time? If you don't know how to explain to your kids, your friends or your students about what Time means, then in this book you will find the answers. This book is for every age, anyone who can read and who is interested in what time is,will be the main audience. It explains why people think time is relative, what is time, and explains why time travel is not pos
Related Categories