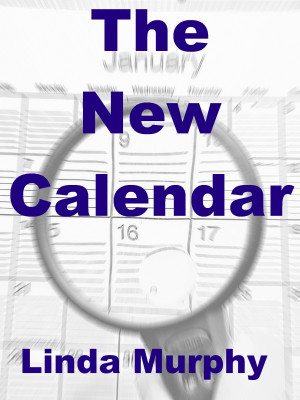 The New Calendar
by

Linda Murphy
2017 Revision! How can we restructure the calendar so that days no longer 'leap' around month to month and year to year, and so that seasons don't shift through the months of the calendar? This book answers that question. There's an important distinction between a calendar and time. A calendar is a tool; durations of time are what the tool measures.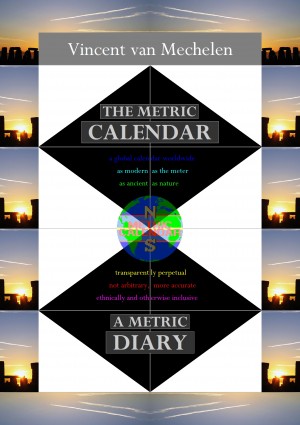 The Metric Calendar, a Metric Diary
by

Vincent van Mechelen
The Gregorian Calendar is a freak of culture: chaotic, unnatural and split, with separate year and week cycles. After discussing the basics of a systematic calendar the Quaternary Metric Calendar is presented instead, with dates and names. (Sorry, metric is not decimal!) This one-cycle calendar is perpetual in itself. In 53 images it is shown what a Metric diary, good for any year, may look like.