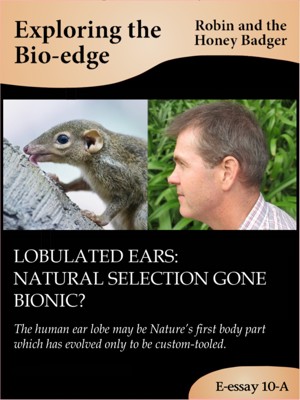 Lobulated ears: natural selection gone bionic?
by

Robin and the Honey Badger
Join us in interviewing our own ear lobe, an unassuming flap of pure skin that assumes more significance the more it is scrutinised. Unique social complexity plus a technical niche has – we hypothesise – created selective pressure in Homo sapiens for an organ allowing personal standing to be updated in ways that were not just more artful than in any ape, but the start of our bionic revolution.