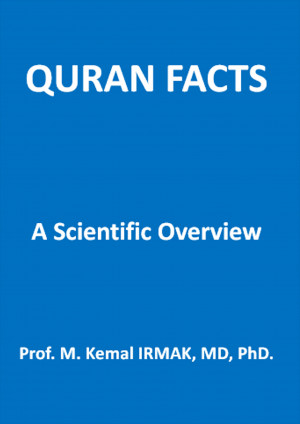 Quran Facts - A Scientific Overview
by

M. Kemal IRMAK
The book is about the Virgin Birth and Second Coming of Jesus; birth of St. John with no maternal genome; birth of Jacob as a copy of his father; genome transfer through breast-feeding; effects of demons on human health; presence of 12 planets around the Sun; Solar System as the first heaven of universe; cosmic doomsday by a Big Rip; resurrection through embryonic cells; Paradise with 8 layers.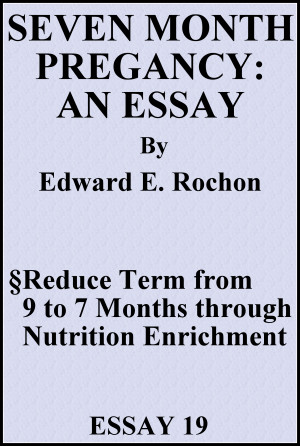 Seven Month Pregnancy: An Essay
by

Edward E. Rochon
A proposal to speed up human gestation from 9 months to 7 months through enhanced nutrition. The biblical background of the matter frames the argument. It offers a way to relieve human suffering and to improve the life of the world.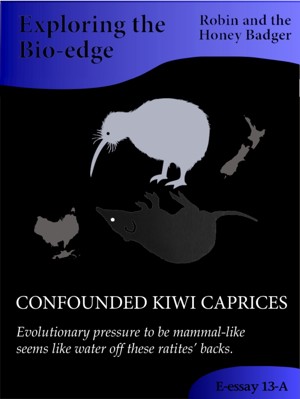 Confounded Kiwi Caprices
by

Robin and the Honey Badger
Join us in finding reason in an incongruous mix of body parts symbolic of New Zealand. Kiwi are worth deconstructing because they defy reason as extrapolations from the birds of other islands, and they defy rhyme as substitutes for the mammals missing from their own islands. We reveal the fierce feathers of an archipelago – far yet near to Australasia – where things are less pacific than they seem