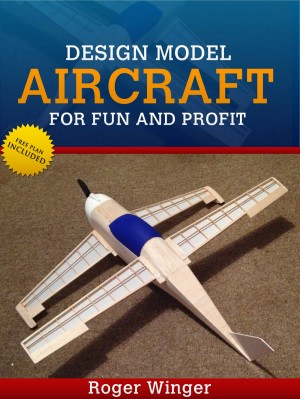 Design Model Aircraft for Fun And Profit
by

Roger Winger
This book is about the steps taken to design radio control model aircraft from start to finish. I show readers and prospective designers, how to create a successful flying aircraft, specifically the Quickie Q1. Drawing the aircraft using Computer Aided Design for accuracy and professionalism, the Quickie prototype aircraft is then built and flown, free plans are included with the book!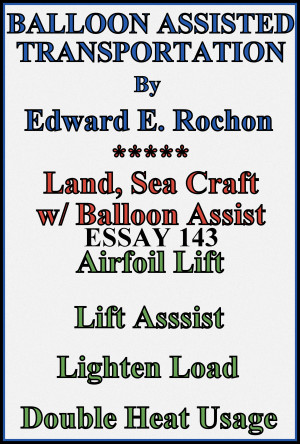 Balloon Assisted Transportation
by

Edward E. Rochon
Use balloons to lighten not airlift vehicles off the ground. Use engine heat to produce hot air lift. Use inflated airfoils to achieve lift for cars and ships. Use inflated airfoils as sails in some cases at sea. Use lift to allow ships and barges through waterways not otherwise deep enough. 3 in 1: heat, lighten, foil lift - to increase fuel efficiency of cars and ships, trains and barges too.