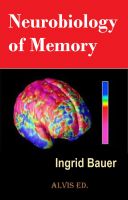 Neurobiology of Memory
Memory is the brain's ability to keep track of past experience and make it reappear in consciousness. Memory is a complex process that involves three phases: learning, information storage, return (evocation and recognition). These phenomena are not controlled by a specialized region of the brain, but develop together at the nerve centers polyvalent and nerve fibers that connect them.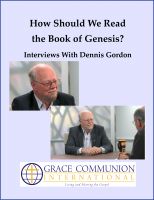 How Should We Read the Book of Genesis? Interviews With Dennis Gordon
(5.00 from 1 review)
Dennis Gordon, with a PhD in zoology and an ordained minister, comments on how we should read the book of Genesis. He offers a constructive way to think about issues of creation and evolution, as well as a Christian's responsibility toward the world God has created.