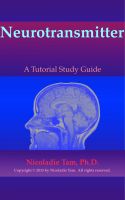 Neurotransmitter
"Neurotransmitter" is a part of the Principles of Biology & Neuropsychopharmacology course series textbooks. It is a tutorial written in questions and answers format. It is a study guide with in-depth explanations. Each section is a modular unit that is self-contained for easy reading. The principles & concepts are introduced systematically so students can learn & retain the materials intuitively.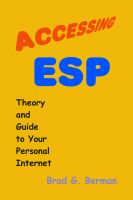 Accessing ESP - Theory and Guide to Your Personal Internet
The secret to ESP lies hidden in the workings of time. Instead of a past, present and future, time is comprised of a serial component, the daily Serial Present (the entire material world), and a parallel component, the Future/Past. F/P is an invisible holographic spacetime structure that stores all of what has been and will become, while it communicates with the neuron structure of our brain.