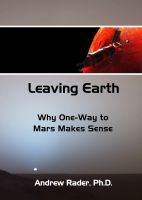 Leaving Earth: Why One-Way to Mars Makes Sense
(4.00 from 2 reviews)
The timeline for a Mission to Mars is still over 20 years off, but it doesn't have to be. This book demonstrates why we should go to Mars, and why when we do going one-way - not to die, but to live - actually makes a lot of sense. Accessible to a non-technical audience, 'Leaving Earth' is fast-paced, and full of fascinating scientific, historical, and personal stories. On to Mars!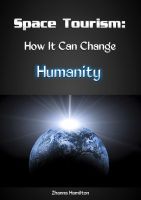 Space Tourism: How It Can Change Humanity
Have you ever wondered how humans will colonize space? This book addresses the major players in the private space industry, NASA's role in privatized space tourism, how the general population will be able to travel to space sooner and what we can do to achieve a more forward-thinking society.