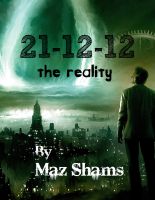 21-12-12
by

Maz Shams
(5.00 from 1 review)
2012 ... Fiction ? Science ? or just Predictions ? Who the heck were Mayans? And how could they predict the future of today's man? What were the predictions? If you are searching for answers of these questions, this book was made specially for you then ! Learn all the fuss about 2012 - what's real and what's fake - in easy and understandable form in your hand. Get yourself answered!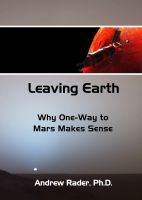 Leaving Earth: Why One-Way to Mars Makes Sense
by

Andrew Rader
(4.00 from 2 reviews)
The timeline for a Mission to Mars is still over 20 years off, but it doesn't have to be. This book demonstrates why we should go to Mars, and why when we do going one-way - not to die, but to live - actually makes a lot of sense. Accessible to a non-technical audience, 'Leaving Earth' is fast-paced, and full of fascinating scientific, historical, and personal stories. On to Mars!