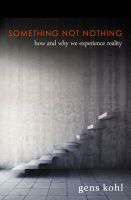 Something Not Nothing
by

Gens Kohl
(5.00 from 1 review)
Gens Kohl explores the leading edge of big physical and mathematical concepts, peeking under the covers of the very structure of reality. This journey requires an open mind, as intuition, time, logic and even meaning itself break down in realms that are far removed from the savannah we evolved to understand.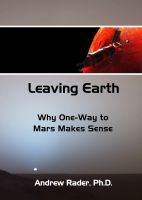 Leaving Earth: Why One-Way to Mars Makes Sense
by

Andrew Rader
(4.00 from 2 reviews)
The timeline for a Mission to Mars is still over 20 years off, but it doesn't have to be. This book demonstrates why we should go to Mars, and why when we do going one-way - not to die, but to live - actually makes a lot of sense. Accessible to a non-technical audience, 'Leaving Earth' is fast-paced, and full of fascinating scientific, historical, and personal stories. On to Mars!
Related Categories