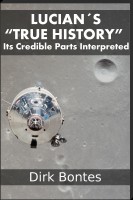 Lucian's "True History". Its Credible Parts Interpreted
by

Dirk Bontes
(4.00 from 1 review)
People have been writing forever about travels to the Moon. Lucian's "True History", a "monument of lies", written in the 2nd century A.D., is one such book. This analysis of his Moon travel story in Far Antiquity makes sense of the bizarre events described by Lucian and shows them to concur with our own experiences with and ideas about space, space travel and biotechnology.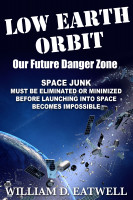 Low Earth Orbit, Our Future Danger Zone
by

William D. Eatwell
William D. Eatwell discusses the mounting and ignored dangers of unregulated launching of small satellites by technically advanced nations, and their probable future collisions with other valuable orbital assets, and the risk that they will ultimately doom manned and unmanned launch efforts, leaving LEO impassable and totally congested with dangerous space junk.
Related Categories