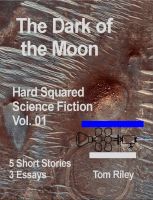 The Dark of the Moon
by

JT Riley
(1.00 from 1 review)
"The Dark of the Moon" is a collection of five hard science fiction short stories and three supporting science essays. It is volume one in a series of e-books called "Hard Squared Science Fiction" that intentionally set out to provide the vision people need to solve the great problems of the 21st century.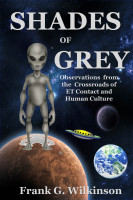 Shades of Grey: Observations from the Crossroads of ET Contact and Human Culture
by

Frank G. Wilkinson
Noted UFO historian, researcher and author Frank G. Wilkinson explores the implications of such diverse extraterrestrial topics as the Grey Alien Presence, the likelihood of a faked US Government ET invasion, the Internet as a model for ET contact, why people believe in God but not Aliens, motivations driving the global governmental UFO cover-up, what ET is really trying to tell us, and more.
Related Categories