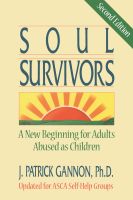 Soul Survivors: A New Beginning For Adults Abused As Children
by

J. Patrick Gannon
Soul Survivors: A New Beginning for Adults Abused As Children is the republishing of a classic self-help manual for adult survivors and described as a "model of clarity and organization" by PW. This eBook edition serves as the "Big Book" for an international self-help group called ASCA (Adult Survivors of Child Abuse) and includes all meeting materials allowing anyone to start an ASCA meeting.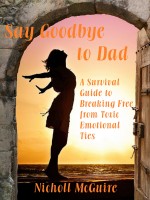 Say Goodbye to Dad - A Survival Guide to Breaking Free from Toxic Emotional Ties
by

Nicholl McGuire
He doesn't talk, he's nonchalant, and selfish. The world revolves around a father in or out of your life. No room for needy sons and daughters. No commitment to Baby Mamas. No love to replace the hate this man feels when he just didn't want to be a Dad. So what do you do? Cry yourself to sleep, beg for a relationship, or hurt others? It's time to "Say Goodbye to Dad" and the ties that bind!
Related Categories