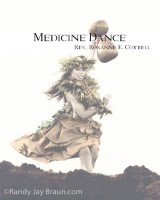 Medicine Dance
by

Roxanne K. Cottell
"Medicine Dance," by Rev. Roxanne K. Cottell shows us all that there is hope after heartache brought by years of pain and abuse. A good read and one meant for those who are in need of a different way to see self-help books. It is not a "how to," but rather and only a "why not?"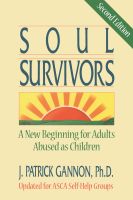 Soul Survivors: A New Beginning For Adults Abused As Children
by

J. Patrick Gannon
Soul Survivors: A New Beginning for Adults Abused As Children is the republishing of a classic self-help manual for adult survivors and described as a "model of clarity and organization" by PW. This eBook edition serves as the "Big Book" for an international self-help group called ASCA (Adult Survivors of Child Abuse) and includes all meeting materials allowing anyone to start an ASCA meeting.
Related Categories