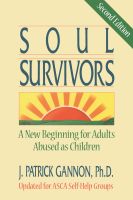 Soul Survivors: A New Beginning For Adults Abused As Children
by

J. Patrick Gannon
Soul Survivors: A New Beginning for Adults Abused As Children is the republishing of a classic self-help manual for adult survivors and described as a "model of clarity and organization" by PW. This eBook edition serves as the "Big Book" for an international self-help group called ASCA (Adult Survivors of Child Abuse) and includes all meeting materials allowing anyone to start an ASCA meeting.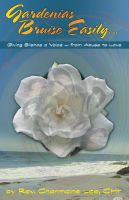 Gardenias Bruise Easily
by

Rev. Charmaine Lee, CHt
A story that lays bare the authors journey from abuse to light. She unashamedly chronicles what she went through, how it affected her, how she learned to heal herself and how her journey led to the creation of the techniques and tools that she now uses to help countless others heal themselves as well.
Related Categories