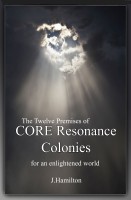 The Twelve Premises of CORE Resonance Colonies: For An Enlightened World
by

J.Hamilton
The Twelve Premises is about the importance of humanity re-enabling its natural state of connection with Source. Nature abides by a common order and governance, and accordingly thrives in a magnificent manner. Humans, out of sync with this fundamental governance are dangerous not only to themselves but the planet. J.Hamilton identifies a common sense approach to becoming in sync with our nature.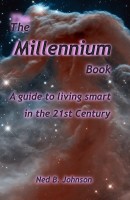 The Millennium Book--Module 1: Personal Challenges in the twenty-first century
by

Ned Johnson
This is the first in a series called collectively The Millennium Book. It contains the Introduction, the full text of the first of ten modules, and contains ten chapters on subjects related to the Personal Challenges we will all face in the new century. Next, there are summaries of the remaiing chapters in the other modules. After reading this material, you should feel better about the new era.