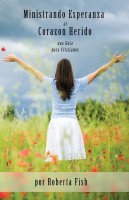 Ministrando Esperanza Al Corazón Herido: Una Guía Para Cristianos
by

Roberta Fish
Ministrando esperanza al corazón herido es una guía inspiradora y sensible para aquellas personas que han sido llamadas a ministrar a los sobrevivientes del abuso. Sustentado por la Palabra, una visión clara del proceso de curación y sugerencias prácticas, serás capacitado por Cristo, el Bálsamo de Galaad, para llevar esperanza de sanidad a los sobrevivientes.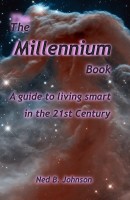 The Millennium Book--Module 1: Personal Challenges in the twenty-first century
by

Ned Johnson
This is the first in a series called collectively The Millennium Book. It contains the Introduction, the full text of the first of ten modules, and contains ten chapters on subjects related to the Personal Challenges we will all face in the new century. Next, there are summaries of the remaiing chapters in the other modules. After reading this material, you should feel better about the new era.
Related Categories