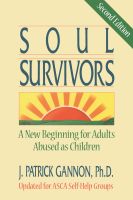 Soul Survivors: A New Beginning For Adults Abused As Children
by

J. Patrick Gannon
Soul Survivors: A New Beginning for Adults Abused As Children is the republishing of a classic self-help manual for adult survivors and described as a "model of clarity and organization" by PW. This eBook edition serves as the "Big Book" for an international self-help group called ASCA (Adult Survivors of Child Abuse) and includes all meeting materials allowing anyone to start an ASCA meeting.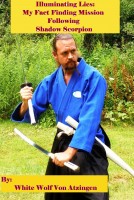 Illuminating Lies: My Fact Finding Mission following Shadow Scorpion
by

White Wolf Von Atzingen
(5.00 from 1 review)
"Illuminating Lies" is a brief update to White Wolf's personal healing journey of CPTSD caused by extreme traumas from dangerous cult activities and deep, mind control programming as a trained assassin.This brief addendum to Shadow Scorpion punches holes in many common views. White Wolf concisely explains his compelling new conclusions about false memories/beliefs and uncovering facts and truth.
Related Categories