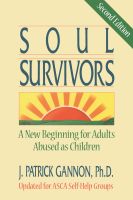 Soul Survivors: A New Beginning For Adults Abused As Children
by

J. Patrick Gannon
Soul Survivors: A New Beginning for Adults Abused As Children is the republishing of a classic self-help manual for adult survivors and described as a "model of clarity and organization" by PW. This eBook edition serves as the "Big Book" for an international self-help group called ASCA (Adult Survivors of Child Abuse) and includes all meeting materials allowing anyone to start an ASCA meeting.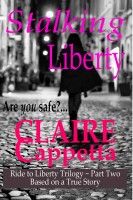 Stalking Liberty
by

Claire Cappetta
(5.00 from 1 review)
Lydia Castle is thirty and living as a single parent in Yorkshire, England. Working hard, she is an independent woman, who would never let herself be abused again- by anyone!Now someone is stalking her, every night, lying in wait, in the darkness. She has to decide, to either stay and fight for her life... Or run for it!Her life. Her family. Her freedom. Her liberty....Stalking liberty!