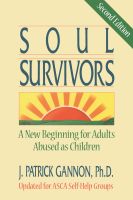 Soul Survivors: A New Beginning For Adults Abused As Children
Soul Survivors: A New Beginning for Adults Abused As Children is the republishing of a classic self-help manual for adult survivors and described as a "model of clarity and organization" by PW. This eBook edition serves as the "Big Book" for an international self-help group called ASCA (Adult Survivors of Child Abuse) and includes all meeting materials allowing anyone to start an ASCA meeting.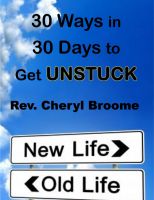 30 Ways in 30 Days to Get UnStuck
Do you want to be emotionally free? Are you ready to get unstuck? All of us get stuck sometimes. There are plenty of ways and places that we become stuck, trapped, fixed, jammed, caught or held. Yet freedom is possible. Just think, in just 30 days, using these 30 ways, you could experience new thoughts and practice new positive habits.