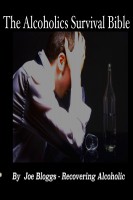 The Alcoholics Survival Bible
by

Joe Bloggs
The Alcoholics Survival Bible is the latest venture into the dark and maligned world of addiction and alcoholism by Joe Bloggs. In his first book "From the Horses Mouth" Joe told his story of how he had to endure almost twenty-five years under the lash of alcoholism.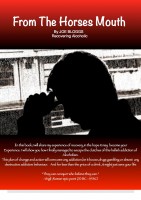 From The Horses Mouth
by

Joe Bloggs
Joe Bloggs is a recovering alcoholic, having sufferered twenty five years of active alcoholism, coupled with a reliance upon opiate based prescription drugs, today he lives as a free man. No longer does he live within the nightmare of his hellish addictions. In this, his first book "From The Horses Mouth" he shares with the reader his story, along with the methods he uses to stay clean and sober.