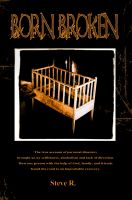 Born Broken
by

Steve R.
(5.00 from 1 review)
Once, maybe twice in a person's life, there appears an opportunity with the power to brush against the soul. It can alter what a person is destined to become. It can leave an impression on broken hearts and injured souls. These are the evidence, the footprints that God leaves behind.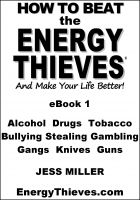 How to Beat the Energy Thieves and Make Your Life Better - eBook1
by

Jess Miller
(4.00 from 1 review)
Energy Thieves are here to make your life hurt. They will promise to make you feel better and help you when nothing could be further from the truth. The reality is they will steal more and more of your energy until they own it all and can end your existence. Jess Miller shows you how to beat Alcohol, Drugs, Tobacco, Bullying, Stealing, Gambling, Gangs, Knives and Guns and get your life back.