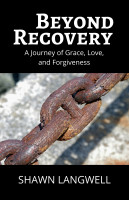 Beyond Recovery: A Journey of Grace, Love, and Forgiveness
by

Shawn Langwell
(5.00 from 1 review)
From staggering into his first meeting for recovery, to the moment he knew another drink would kill him, Beyond Recovery offers an intimate glimpse into the life of an alcoholic. Shawn Langwell gives a front row seat to what it looks like to hit bottom, and the slow process of healing one day at a time.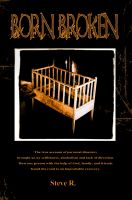 Born Broken
by

Steve R.
(5.00 from 1 review)
Once, maybe twice in a person's life, there appears an opportunity with the power to brush against the soul. It can alter what a person is destined to become. It can leave an impression on broken hearts and injured souls. These are the evidence, the footprints that God leaves behind.
Related Categories