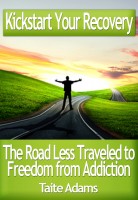 Kickstart Your Recovery - The Road Less Traveled to Freedom from Addiction
Newcomer's Guide to recovery and alcoholics anonymous with answers to many frequently asked questions. Addiction is a cruel and subtle disease that robs it's victims of so much. Kickstart Your Recovery offers a powerful message to those who are looking for a way out from an endless cycle of pain and loss.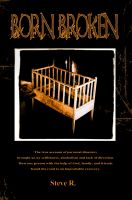 Born Broken
(5.00 from 1 review)
Once, maybe twice in a person's life, there appears an opportunity with the power to brush against the soul. It can alter what a person is destined to become. It can leave an impression on broken hearts and injured souls. These are the evidence, the footprints that God leaves behind.