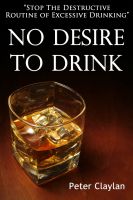 No Desire to Drink
No Desire to Drink is a clear, compelling look at the developmental process of the high functioning alcoholic, self-recognition, and what it takes to beat the problem of excessive drinking.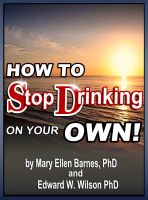 How To Stop Drinking On Your Own
More alcohol abusers and alcoholics stop drinking on their own than through AA, 12 Step programs, and all treatment programs combined. Far more! In "How To Stop Drinking On Your Own" Dr. Mary Ellen Barnes and Dr. Edward Wilson combine their 25 years of personal and professional experience so that you too can quit drinking on your own. Recovered, not "in recovery." Ex-drinker, not "alcoholic."