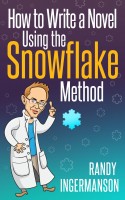 How to Write a Novel Using the Snowflake Method
by

Randy Ingermanson
(5.00 from 3 reviews)
Are you writing a novel, but having trouble getting your first draft written? Take a look at the wildly popular Snowflake Method—a battle-tested series of ten steps that jump-start your creativity and help you quickly map out your story. All around the world, novelists are using the Snowflake Method right now to ignite their imaginations and get their first drafts down on paper.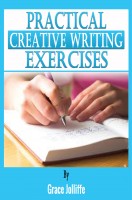 Practical Creative Writing Exercises
by

Grace Jolliffe
Practical Creative Writing Exercises - Exercises To Inspire You To Write That Story You Always Wanted To Write. Practical Creative Writing Exercises is a workbook packed with information and exercises designed to help writers generate great ideas for creative stories. For writers who are stuck for ideas this is a treasure chest packed with practical exercises that really do work.