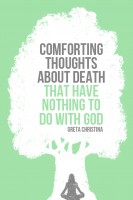 Comforting Thoughts About Death That Have Nothing to Do with God
by

Greta Christina
If you don't believe in God or an afterlife -- how do you cope with death? Accepting death is never easy. But we don't need religion to find peace, comfort, and solace in the face of death. In this mini-book collection of essays, prominent atheist author Greta Christina offers secular ways to handle your own mortality and the death of those you love.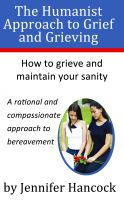 The Humanist Approach to Grief and Grieving
by

Jennifer Hancock
How to grieve and maintain your sanity. A rational and compassionate approach to bereavement. Non-religious individuals who are experiencing grief need a resource that they can turn to as they process their grief. They need a resource that will help them cope, as Humanists, with the emotional trauma that is the grieving process. This is that book.