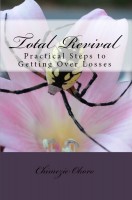 Total Revival: Practical Steps to Getting Over Losses
by

Chimezie Okoro
In the part of the world where I come from, it's always survival of the fittest. One who emerges victorious or becomes successful has gone through uncountable horrible experiences. These experiences put together make this wonderful book, and those practical steps to surviving losses well explained are what this book tells. A sure help to getting over losses.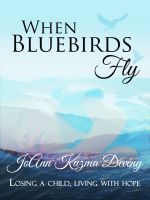 When Bluebirds Fly: Losing a Child, Living with Hope
by

JoAnn Deveny
The Devenys seemed like a perfect family,living on Lake Minnetonka, Minnesota. On July 13th, 1991, they found out that tragedies don't only happen to other people. When Billy, a mischievous eighteen-month-old, slid open the door and ran out of the house, the family's destiny was changed forever. Shared from both parents' perspective, this book offers hope after the death of a child.