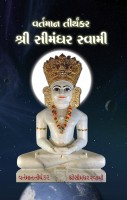 The Current Living Tirthankara Shree Simandhar Swami (In Gujarati)
by

Dada Bhagwan

&

Dr. Niruben Amin

(editor)
To achieve enlightenment one needs to meet a Tirthankara (Fully Enlightened Being), but this is not possible right now. However a Gnani (The Enlightened One) can connect us to Simandhar Swami of Mahavideh Kshetra, who is a living Tirthankara. In the book "The Current Living Tirthankara Shree Simandhar Swami," Gnani Purush Dadashri shows us how to connect to Simandhar Swami to acheive liberation.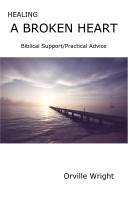 Healing a Broken Heart Biblical Support/Practical Advice
by

Orville Wright
A broken heart. The loss of someone close to you. You cannot escape a brush with death in this life, it's out of your hands. The choices you make and the strategies you map out will determine whether you will emerge from these skirmishes stronger and wiser. No circumstance is put in front of us in order to bring us down. Healing a Broken Heart will give you the tools you need to move forward..