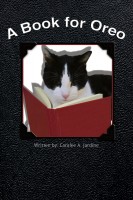 A Book for Oreo
by

Caralee Jardine
(4.67 from 3 reviews)
Every now and then you meet someone and instantly know they are special. This is an amazing love story of a cat named Oreo and the woman he picked to be his mom. Oreo was famous for getting into mischief and compromising situations. You will laugh at his antics and keep wondering what he will do next!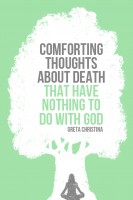 Comforting Thoughts About Death That Have Nothing to Do with God
by

Greta Christina
If you don't believe in God or an afterlife -- how do you cope with death? Accepting death is never easy. But we don't need religion to find peace, comfort, and solace in the face of death. In this mini-book collection of essays, prominent atheist author Greta Christina offers secular ways to handle your own mortality and the death of those you love.