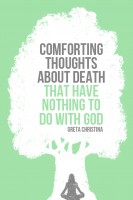 Comforting Thoughts About Death That Have Nothing to Do with God
by

Greta Christina
If you don't believe in God or an afterlife -- how do you cope with death? Accepting death is never easy. But we don't need religion to find peace, comfort, and solace in the face of death. In this mini-book collection of essays, prominent atheist author Greta Christina offers secular ways to handle your own mortality and the death of those you love.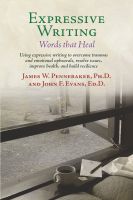 Expressive Writing: Words that Heal
by

James Pennebaker

&

John F. Evans
"Write about what keeps you awake at night." This book will help you overcome your worst traumas and emotional upheavals. You'll resolve issues, improve your health, and build resilience. Based on nearly 30 years of scientific research, the book's clear explanations of the writing process show you how and when expressive writing can improve your health by dealing with your issues through writing.