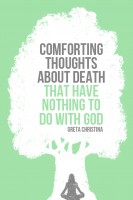 Comforting Thoughts About Death That Have Nothing to Do with God
by

Greta Christina
If you don't believe in God or an afterlife -- how do you cope with death? Accepting death is never easy. But we don't need religion to find peace, comfort, and solace in the face of death. In this mini-book collection of essays, prominent atheist author Greta Christina offers secular ways to handle your own mortality and the death of those you love.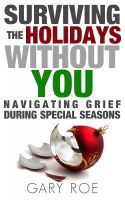 Surviving the Holidays Without You: Navigating Grief During Special Seasons
by

Gary Roe
Hospice chaplain Gary Roe has given you a grief survival kit for the holidays. Speaking from his own and professional grief experiences, he will empower you to navigate special seasons with confidence. The challenges of expectations, loneliness, and vulnerabilities can be overwhelming. Gary knows your pain, and will walk beside you, offering effective tools to help you face the holidays with hope.