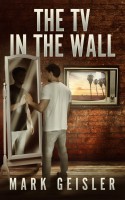 The TV In The Wall
by

Mark Geisler
This true life coming-of-age story follows the unique experiences of two twin brothers to an unimaginable tragedy. The reflection of human dualistic nature mirrored in them encapsulates the relation of choice and consequence in mind and in environment; emphasizing the value of decision. What ensues is a quest for truth, fun, and adventure while learning to conquer personal demons along the way.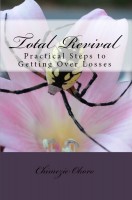 Total Revival: Practical Steps to Getting Over Losses
by

Chimezie Okoro
In the part of the world where I come from, it's always survival of the fittest. One who emerges victorious or becomes successful has gone through uncountable horrible experiences. These experiences put together make this wonderful book, and those practical steps to surviving losses well explained are what this book tells. A sure help to getting over losses.