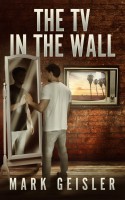 The TV In The Wall
by

Mark Geisler
This true life coming-of-age story follows the lives of two twin brothers to an unimaginable tragedy. The reflection of human dualistic nature mirrored in them encapsulates the relation of choice and consequence in mind and in environment. What follows is a quest for truth and adventure, while learning to conquer personal demons, and having fun along the way.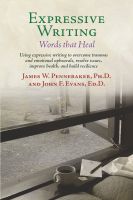 Expressive Writing: Words that Heal
by

James Pennebaker

&

John F. Evans
"Write about what keeps you awake at night." This book will help you overcome your worst traumas and emotional upheavals. You'll resolve issues, improve your health, and build resilience. Based on nearly 30 years of scientific research, the book's clear explanations of the writing process show you how and when expressive writing can improve your health by dealing with your issues through writing.